Filtering options
Create a List
Generate a formatted list ready to be shared on a forum or website, based on the 50 first cars currently displayed (editable).
help_outline See help for this page
cancel Hide these instructions
Keep track of your cars:
Multiple cars:
Detailed car page :
What does the DLC icon mean?
And the Gift icon?
About power:
cancel Hide these instructions
313 model(s) sorted by Make, Model Pick a random car!
speed acceleration braking cornering stability Global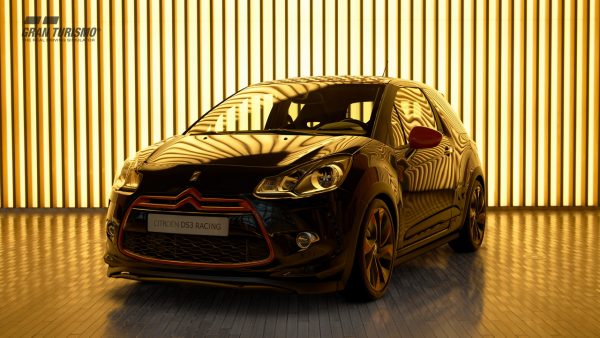 Список автомобилей и трасс в новой Gran Turismo Sport как всегда внушительный.
Всего будет 163 автомобиля, что значительно меньше 1197 авто из Gran Turismo 6 вышедшей в 2013. Однако, стоит учесть, что многие авто в GT6 перешли в нее с PlayStation 2. В версии для PS4 от них решили отказаться. И это, как мне кажется, к лучшему. Лучше меньше, да лучше.
Полный список автомобилей выглядит так:
Alfa Romeo 4C Gr.3
Alfa Romeo 4C Gr.4
Alfa Romeo 4C Launch Edition
Alfa Romeo MiTo 1.4 T Sport
Alfa Romeo 4C Gr.3 Road Car
Alpine Vision Gran Turismo
Alpine Vision Gran Turismo 2017
Alpine Vision Gran Turismo Race Mode
Aston Martin DP-100 Vision Gran Turismo
Aston Martin Vulcan
Aston Martin One-77
Aston Martin V12 Vantage GT
Aston Martin V8 Vantage S
Aston Martin Vantage Gr.4
Audi R18 TDI (Audi Sport Team Jo
Audi R8 LMS (Audi Sport Team WRT)
Audi Sport quattro S1 Pikes Peak
Audi TT cup
Audi TTS Coupé
BMW i3
BMW M4 Coupé
BMW M4 Gr.4
BMW M4 Safety Car
BMW M6 GT3 (Walkenhorst Motorsport)
BMW M6 GT3 M Power Livery
BMW Vision Gran Turismo
BMW Z4 GT3
Bugatti Vision Gran Turismo
Bugatti Veyron 16.4
Bugatti Veyron Gr.4
Chevrolet Chaparral 2X Vision Gran Turismo
Chevrolet Camaro SS
Chevrolet Corvette C7 Gr.3
Chevrolet Corvette C7 Gr.4
Chevrolet Corvette Stingray (C7)
Chevrolet Corvette C7 Gr.3 Road Car
Citroën DS3 Racing
Citroën GT Gr.4
Citroën GT Race Car (Gr.3)
Citroën GT Road Car
Daihatsu COPEN RJ Vision Gran Turismo
Dodge Charger SRT Hellcat
Dodge SRT Tomahawk GTS-R Vision Gran Turismo
Dodge SRT Tomahawk S Vision Gran Turismo
Dodge SRT Tomahawk Vision Gran Turismo (Gr.1)
Dodge SRT Tomahawk X Vision Gran Turismo
Dodge Viper Gr.4
Dodge Viper GTS
Dodge Viper SRT GT3-R
Ferrari 458 Italia
Ferrari 458 Italia Gr.4
Ferrari 458 Italia GT3
Ferrari LaFerrari
Fittipaldi Motors Fittipaldi EF7 Vision Gran Turismo by Pininfarina
Ford Focus Gr.B Rally Car
Ford Focus ST
Ford Mustang Gr.3
Ford Mustang Gr.4
Ford Mustang Gr.B Rally Car
Ford Mustang GT Premium Fastback
Ford Mustang Gr.3 Road Car
Gran Turismo Racing Kart 125 Shifter
Honda Civic Type R (FK2)
Honda Project 2&4 powered by RC213V
Honda Sports Vision Gran Turismo
Honda NSX
Honda NSX Gr.3
Honda NSX Gr.4
Honda NSX Gr.B Rally Car
Hyundai Genesis Coupe 3.8 Track
Hyundai Genesis Gr.3
Hyundai Genesis Gr.4
Hyundai Genesis Gr.B Rally Car
Hyundai N 2025 Vision Gran Turismo
Infiniti CONCEPT Vision Gran Turismo
Jaguar F-type Gr.3
Jaguar F-type Gr.4
Jaguar F-type R Coupé
Lamborghini Huracán GT3
Lamborghini Huracán Gr.4
Lamborghini Huracán LP 610-4
Lamborghini Veneno
Lexus LC500
Lexus LF-LC GT «Vision Gran Turismo»
Lexus RC F
Lexus RC F Gr.4
Lexus RC F GT3 prototype (Emil Frey Racing)
Mazda Atenza Gr.3
Mazda Atenza Sedan XD L Package
Mazda LM55 Vision Gran Turismo
Mazda Roadster S (ND)
Mazda Atenza Gr.4
Mazda Atenza Gr.3 Road Car
McLaren 650S Coupe
McLaren 650S Gr.4
McLaren 650S GT3
McLaren Ultimate Vision Gran Turismo
McLaren MP4-12C
Mercedes-AMG A 45 4MATIC
Mercedes-AMG GT S
Mercedes-AMG GT Safety Car
Mercedes-AMG GT3 (AMG-Team HTP-Motorsport)
Mercedes-Benz AMG Vision Gran Turismo
Mercedes-Benz AMG Vision Gran Turismo Racing Series
Mercedes-Benz SLS AMG
Mercedes-Benz SLS AMG Gr.4
Mercedes-Benz SLS AMG GT3
MINI Clubman Vision Gran Turismo
Mitsubishi Concept XR-PHEV EVOLUTION Vision Gran Turismo
Mitsubishi Lancer Evolution Final Edition
Mitsubishi Lancer Evolution Final Edition Gr.3
Mitsubishi Lancer Evolution Final Edition Gr.4
Mitsubishi Lancer Evolution Final Edition Gr.B Rally Car
Mitsubishi Lancer Evolution Final Edition Gr.B Road Car
Nissan GT-R Gr.4
Nissan GT-R Gr.B Rally Car
Nissan GT-R NISMO GT3 N24 Schulze Motorsport
Nissan GT-R Premium edition
Nissan GT-R Safety Car
Nissan CONCEPT 2020 Vision Gran Turismo
Nissan Nissan GT-R LM NISM
Peugeot 208 GTi by Peugeot Sport
Peugeot 908 HDi FAP — Team Peugeot Total
Peugeot L500R HYbr >
Уникальных трасс будет 17, и 40 конфигураций на основе их.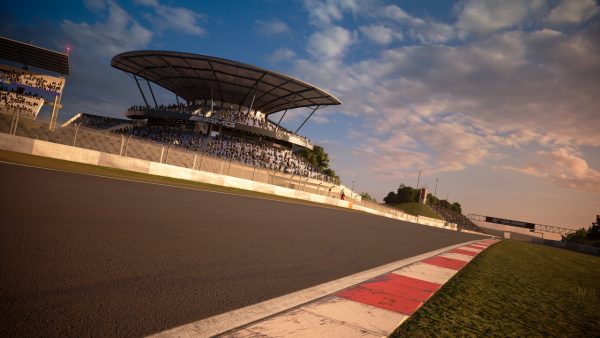 Полный список трасс выглядит следующим образом:
Alsace – Village
Alsace – Village II
Autodrome Lago Maggiore – GP
Autodrome Lago Maggiore – GP II
Autódromo De Interlagos
Blue Moon Bay Speedway
Blue Moon Bay Speedway II
Brands Hatch Grand Prix Circuit
Brands Hatch Indy Circuit
Broad Bean Raceway
Broad Bean Raceway II
Colorado Springs – Lake
Colorado Springs – Lake II
Dragon Trail – Seas >
Совсем скоро в PS Store стартует демо GT Sport, ее уже сейчас можно скачать. Демо будет работать 4 дня, начиная с 9 октября с 12:00 по московскому времени.
The list of vehicles isn't exactly overwhelming, but the title promises extraordinary gameplay.
After the release of Project Cars 2 and Forza Motorsport 7, all eyes are on Gran Turismo Sport, which has an official release date of October 18. For those who simply can't wait (and have a Playstation Plus subscription) a demo version of the title launched today and will be available until Thursday October 12.
More cars added:
Sony and Polyphony Digital have unveiled the full list of the 162 cars that will launch with the game. These vehicles are divided into several classes ranging from group N (factory vehicles) to group X (concepts or models designed specifically for the game). There is certainly an emphasis on race cars for this iteration of the GT franchise, and as far as we can tell, it's the first one to not have a single variant of the Nissan Skyline. Considering some past Gran Turismo titles had as many Skylines as there are total cars in GT Sport, that's certainly newsworthy to the sim racers out there.
Compared to the 700-plus cars in Forza 7, Gran Turismo Sport definitely lacks the variety compared to the competition, especially when it comes to vintage racers and classic cars. That doesn't mean the newest GT title will be bad, however. We'll just have to wait until we get a chance to try them both out.
In the meantime, here is the list of all the cars that will be available in Gran Turismo Sport: